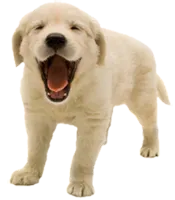 When you are looking for a veterinary care clinic you should be able to count on superior care and excellent service. We at Mesaba Animal Hospital in Hibbing MN have assembled an expert team of veterinary professionals to bring you the best possible healthcare for your pet. Our veterinary facility is clean, comfortable, and efficient. For your convenience, we offer appointments six days a week. Please call us at 218-262-1051 to schedule an appointment.
When you visit our clinic for the first time please bring any prior medical and vaccine records from your pet's previous veterinarian. If you have any noticed any changes in your pet, such as changes in behavior, appetite, or activity level, please let the veterinarian know. Our veterinarians and technicians will also ask questions about your pet's lifestyle and habits. If you are a regular client at our clinic but your pet was seen elsewhere (perhaps while you were on vacation), please bring any records from those visits.
We recommend once-yearly physical exams for healthy pets. Pets with medical conditions may need to be seen more frequently, depending on the specific medical condition. If you have questions about how often your pet should be seen please call us or speak with the veterinarian during your pet's appointment. During the appointment, one of our veterinarians will examine your pet from head to tail. If any abnormalities are found the veterinarian will discuss them with you and go over testing and treatment recommendations. The veterinarian may also suggest things you can do to help improve your pet's health or to keep your pet healthy. In some cases, your pet may need to be referred to a specialist.
We look forward to helping your pet live as long and healthy of a life as possible.
Dr. Kalinowski